Thinking of Starting a Business in 2023?
Ten questions to Ask yourself before quitting the Job: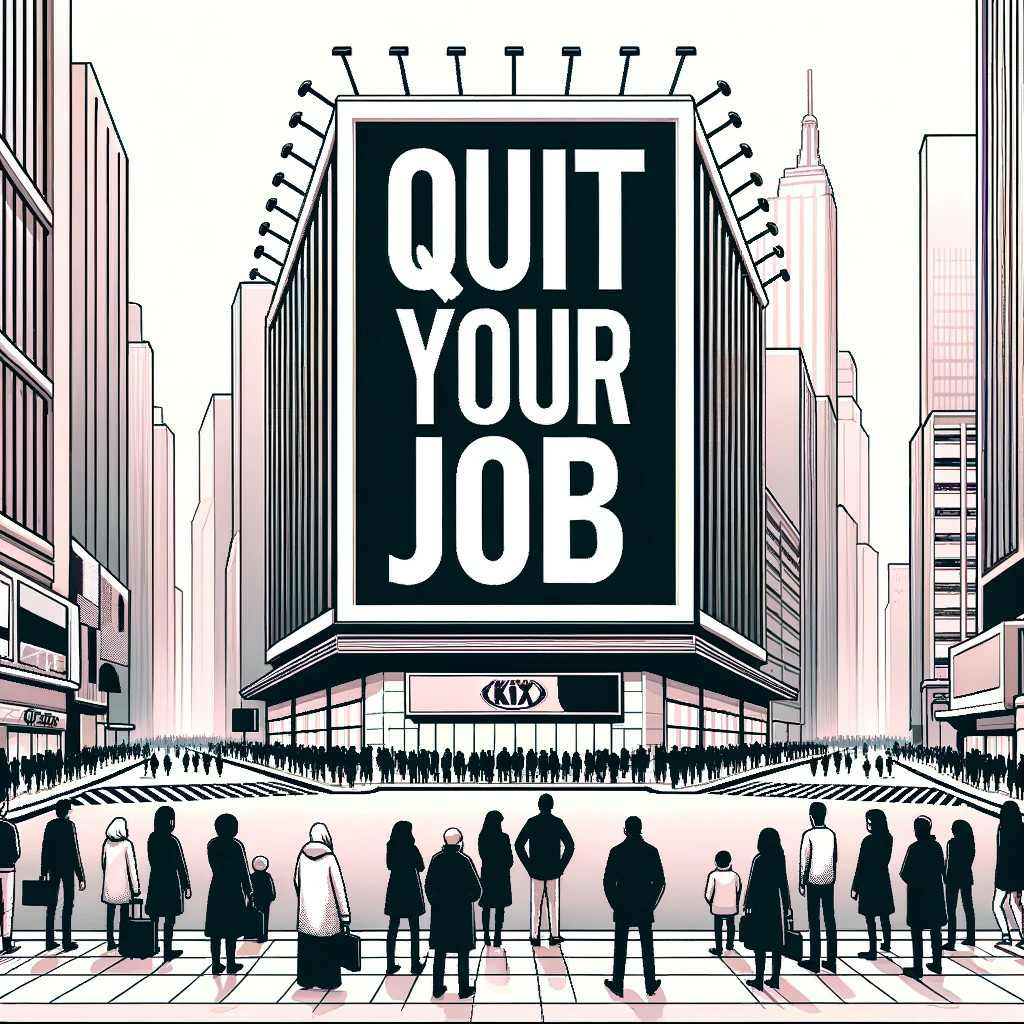 So, you are ready to do something different with your time? The idea of letting go of the job to begin your own business can be a questionable choice. Not knowing what is on the other side can be one of the main reasons why people do not take the jump into owning and running their own business. When is the right time? Let me ask you or present you with 10 questions that you can ask yourself before you choose or don't choose to change.
Are you fed-up, depressed with your present job?
For some it appears that they could not be satisfied with their current positions, not necessarily needing to start a business, but to just change positions. If you come up with a fully thought-out business plan this can redirect you from any quick, potentially hazardous decisions. As the plan develops, keep your day job.
What does your new day look like?
Too much unscheduled time can be hazardous from some people. A routine can be good for you. It becomes easy to not get done what needs to get done and slouch off, if we are not used to having someone else tell us what to do, one can become complacent and may not be able to motivate, so it is suggested that we develop a routine schedule for ourselves so we don't potentially fail. As an example, you can implement your past duties into your present duties like go to the gym in the morning and set the same time frame to work that you would if you were at your "day job".
Where is the money going to come from?
Not having the money is one of the main problems or challenges to overcome when doing your own business. The suggested program is to project your income previous to quitting your job. It may take a few years for your business to become a success, so take that into account when you are contemplating this endeavor. How will you get by in the mean time? If you have already done this projection, your intention will be able to be placed on building your business instead of focusing on how to cover your expenses.
What about those issues that may arise we have not seen or thought about?
A great idea is to add in supplemental income while you are figuring and fine tuning the issues that could arise while you are building your business. Some of the discoveries you may make while figuring everything out could become quite costly, so be warned and prepare for it!
Can you wear many hats?
By this I mean, are you willing to do whatever it takes, and can you fill the duties of many? One week you may be the receptionist, the other you may be the CEO. You may have to do things you think might be beneath you, but do not dismay, this is how we get it done! Can you and are you willing to fulfill these demands of your beautiful new budding business?
What is your strong suit? What are your downfalls?
Be real with yourself as you ponder the many aspects of the roles you might need to fill. Where might you need to make improvements? Maybe you might need to learn some new skills or hire a person with this skill set to assist or educate you as you proceed.
What group of people will you be selling to? Who are you contending with?
Look at who you are potentially selling to, and who might you be competing with in your proposed industry? You can move forward by doing it in a part time sense to see if your idea will take off. Nobody wants to invest all they have to watch it fall apart. Just do a test run if at all possible.
Do you have support?
Are the people that may be involved, i.e. your family, in support of what you are doing? If you lack the support of those that matter, you could choose to rethink before jumping. These are just suggested ideas, I am the last person to say "don't go for your dream". These are just ideas to ponder and think of as you are birthing your business.
The good Ol' back up plan, do you have one?
Do you have another plan? If things fall apart, do you have backing to prevent complete failure? Do you need to find a part time job? It is a really good idea to stay connected to those you know to keep the doors open, just in case. They might have good ideas for your business or even employees that could assist you if need be. Keep your connections strong.
Don't burn your bridges… Do you want a bad reputation?
You may need your previous employer's reference or information, so make sure you don't destroy that connection. Leave a good taste in their mouth so to speak. Let your employer know in a good amount of time so as not to burn your bridge. Make the transition easy and full of great incidents to leave a good name for yourself. When you do this, most companies will be happy to even help if they can! You may be able to stay on in some way shape or form. It is great to leave a workplace in a good manner where you can have the option to ask them for anything you might need. Hey, they may even decide to ask you for assistance once they see you have succeeded in having a profitable business.
I always like to have a working Rolodex of connections and people that I can turn to or advise and introduce to others. Networking is an important part of all of this. If you can connect those, we need to be connected it makes every part of all of this a stronger endeavor.
JUST GO FOR IT
Have a little faith in yourself and know that you can do your dream. With all this projected and previously thought out steps you can do a great job in succeeding!
Please follow and like us: